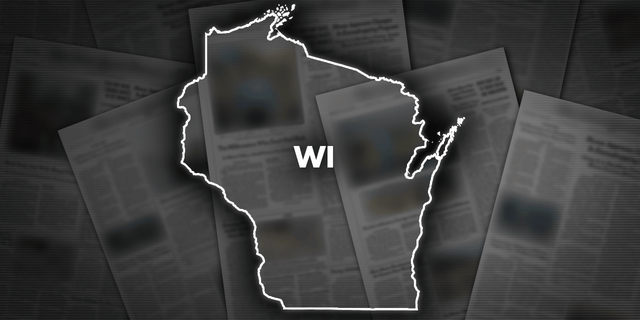 Schools that experience a high amount of crime would have to hire police officers and station them in their buildings under a Republican-authored bill that the state Assembly passed Tuesday.
Under the bill, if a school has more than 100 incidents in a semester, and at least 25 of them result in an arrest, the school must hire an armed school resource officer to work at the school.
The state will partially reimburse the cost of hiring the officer using federal COVID-19 relief money. The state education department said it could not estimate how many schools might qualify.
WISCONSIN GOVERNMENT PREPARES TO VOTE REPUBLICAN-BACKED MEASURE TO REQUIRE CRIMINAL SCHOOLS TO HIRE THE POLICE
The move comes after the state's two largest districts, Milwaukee and Madison, voted in 2020 to remove school resource officers.
The only registered supporter of the measure was the Milwaukee Police Association. Opponents included Milwaukee Public Schools, Disability Rights Wisconsin, and the Wisconsin Association of School Social Workers. The Wisconsin School Boards Association also expressed concern.
Democrats criticized the bill as a Republican attack on schools in Madison and Milwaukee.
Rep. LaKeisha Myers of Milwaukee said her school board should be allowed to set its own rules and accused Republicans of "wrapping in fear." Representative Francesca Hong of Madison said the increase in violence in schools is the result of Republicans choosing to underfund public education.
Republicans called the bill a common sense first step toward reducing violence in schools.
"It is clear that the status quo cannot continue," said Rep. Nik Rettinger, the main House sponsor of the bill. "I am concerned that if we continue on the current path, more students and teachers will be attacked."
The Assembly finally approved the bill with a vote of 59-36.
GOP-CONTROLLED WISCONSIN ASSEMBLY TO VOTE ON BILL TO AVOID BAN ON 'CONVERSION THERAPY'
The chamber passed another bill Tuesday that would require schools to collect and report information about crime on school grounds. The GOP-controlled Legislature approved that measure last session, but the Democratic governor. Tony Evers vetoed it.
Democrats complained that the bill does nothing to stop violence in schools in the future. Republicans countered that parents deserve to know if their children's schools are failing.
"I'm not going to solve every problem with this. This is not a school safety bill. This is a school transparency bill," said Rep. Cindi Duchow, the bill's main sponsor in the Assembly.
The Assembly passed the bill 61-35.
CLICK HERE TO GET THE FOX NEWS APP
Both bills go next to the Senate. Approval in that chamber would send the measures to Evers. Britt Cudaback, the governor's spokesman, did not immediately respond to an email seeking comment on the bills' prospects.