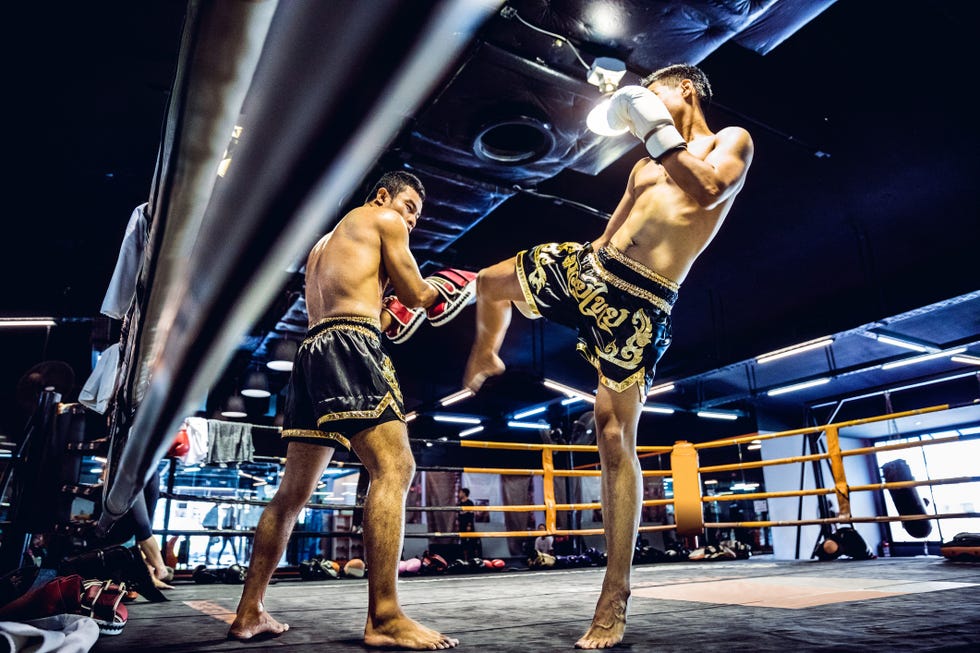 This content is imported from youtube. You may be able to find the same content in another format, or you can find more information on their website.
YouTuber Brandon William has faced several 30-day fitness challenges before, including trying to master Brazilian jiu-jitsu. In his most recent video, William makes it his goal to learn as much as he can about the martial art of Muay Thai in just one month.
After being repeatedly and easily crushed in combat by his trainer, Jessie Magusen on the first day, it becomes clear that in terms of his abilities, William's only path is up, so he commits to a month of training. of Magusen, training twice a day. every day in addition to taking regular Muay Thai classes.
In his first session, William learns the basics of blocking, counter-attacking, and receiving kicks. "It may sound simple, but I was actually having a hard time with it," he says. "Finding out which way my opponent was going to kick, as well as keeping my balance when I blocked the kick was a struggle… I knew I would have to work on my technique before trying this for real, as one wrong move and my ribs would be ready".
By the end of the first week, you start to notice that you are making progress and are able to balance more easily while training. "The technique feels more natural," she says. "Fortunately, the martial arts training I've done in the past has translated quite a bit into Muay Thai. The only thing that hasn't translated, though, is a high tolerance for pain."
To make the most of his month-long training, William visits the Muay Thai Academy to get some advice from its founder, Muay Thai champion Kru Puk, then invites calisthenics athlete Chris Heria to join him in a match.
Finally, on the 30th, it's time for William to put everything he's learned into practice in a sparring session with an experienced fighter. "I'm not going to lie, I was pretty scared to do too much in the first round," he says. "Clearly I have a long way to go if I ever want to get into an official fight, but one thing is for sure: I've come a long way since day one."
Philip Ellis is a UK freelance writer and journalist covering pop culture, relationships and LGBTQ+ issues. His work has been featured in GQ, Teen Vogue, Man Repeller, and MTV.