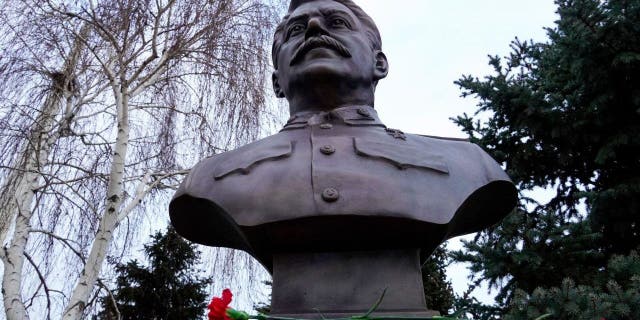 Netizens advised Reuters for referring to Joseph Stalin's legacy as "polarizing" in a story recognizing the 70th anniversary of the Soviet leader's death.
Reuters published an article on the genocidal leader of the Soviet Union on Friday, headlined "70 years after death, Stalin's polarizing legacy looms large." He described how "attitudes toward the wartime leader of the Soviet Union remain mixed in the nations he once ruled with an iron fist."
The article featured quotes from citizens in Moscow weighing in on the infamous WWII-era leader, who has been blamed for the deaths of tens of millions of his citizens and those in neighboring countries the USSR subjugated. .
RUSSIA TO REQUIRE BASIC MILITARY TRAINING IN SCHOOLS IN 'EVOCATION OF THE SOVIET UNION', SAYS UK
As the New York Times reported in 1989, a newspaper in the Soviet Union admitted that "20 million died in labor camps, forced collectivization, famine, and executions," all under the dictator's control.
Other accounts claim that Stalin was responsible for millions more deaths than the Soviet newspaper record.
Reuters journalists wrote that they received "mixed" views from the Moscow resident about Stalin, who died on March 5, 1953 at the age of 74. Addressing the genocidal historical figure, one told the outlet: "First of all, thank you for the victory (in World War II). Secondly, you are a negative person for me because there were many deaths. Many executions, shootings , expulsions, the arts were prohibited, etc.
They added: "So it is impossible to have a clear position one way or the other."
Another resident asked Reuters: "Why should I have a bad attitude towards him?" According to the report, he praised Stalin as "a strong unifying personality whose victory in the war is to be praised."
RUSSIAN LEGISLATORS PUSH BILL TO FINE ANYONE WHO EQUATES USSR WITH NAZI GERMANY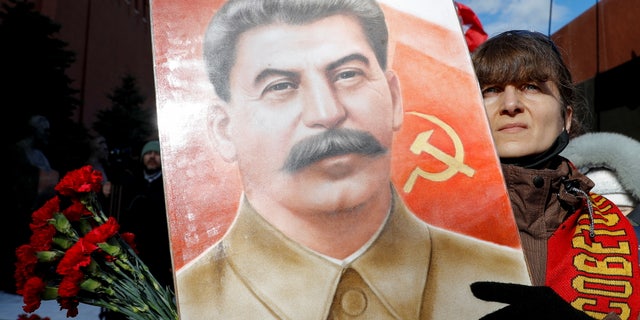 The article also cited a 2021 poll from Russia, indicating that 45% of Russian citizens have "respect" for Stalin, and 48% still support building monuments to him.
Many Twitter users condemned the outlet for portraying the brutal leader as merely "polarizing."
Conservative user and author Jacob Airey tweeted: "Stalin was a murderous dictator. This [is] ahistorical and fake news".
Shocked, prominent conservative account @ComfortablySmug asked: "Polarizing????"
New York Times contributor Benjamin Ryan couldn't believe the characterization, tweeting, "I literally can't even."
In another tweet, he wrote: "Polarize? Seriously Reuters? Totalitarianism 'controversial'?"
Seattle, Washington radio host Jason Rantz asked, "What the hell is wrong with you guys?"
Conservative news outlet The Daily Signal criticized Reuters, saying: "Wow, you chose to tweet this."
Wall Street Journal film critic Kyle Smith lampooned the framing of the article, tweeting: "Hitler: some liked it, some didn't."
CLICK HERE TO GET THE FOX NEWS APP
Conservative lawyer Marina Medvin referenced the Holodomor, the murderous historical event under Stalin that starved millions of Ukrainians to death, in response to the article. She tweeted: "Stalin targeted, tortured and killed millions of Ukrainians, forcing the living to eat their dead relatives. Not to mention everyone else who lived under his communist terror regime."
He added: "Reuters must hate Ukrainians. And humans." He also shared screenshots of news articles reporting on the dictator's crimes against humanity.