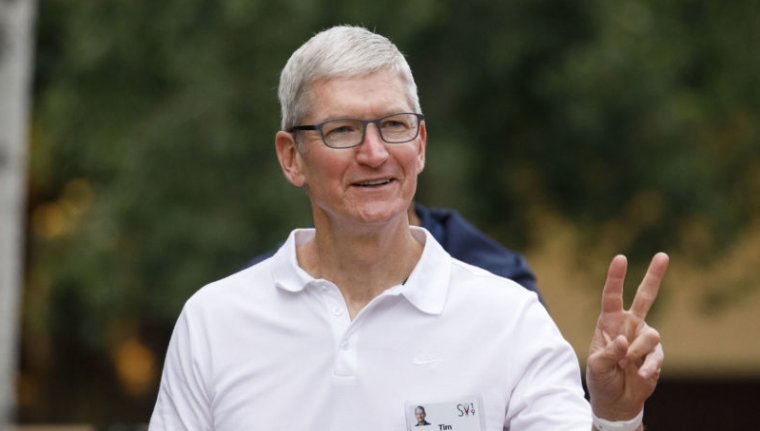 A new report in the Financial Times claims that Apple CEO Tim Cook and COO Jeff Williams ignored design team objections to move forward with a new mixed reality headset before designers believed the technology was ready. list. That said, the report isn't detailed enough to provide a nuanced picture of what's going on inside the company.
Here's the picture it paints: A once-influential industrial design team is losing agency as executive departures and other factors have led the team to report to the company's chief operating officer rather than a senior executive. high level design.
We've written quite a bit about the gradual departure of famed chief designer Jony Ive, who was a close associate of former CEO Steve Jobs. However, in addition to Ive, Apple also lost Ive's successor, Evans Hankey.
When Hankey left, Apple's leadership decided not to or couldn't fill Hankey's role, and the design team ended up reporting to Jeff Williams, the company's chief operating officer, according to a recent newsletter from Bloomberg's Mark Gurman, who has often reported accurately. about the inner workings of Apple in the past.
The Financial Times article also notes that Hankey's departure sparked other departures within the design group. He also claims that at some point since the company began work in earnest on its mixed reality headset in 2016, members of the design team tried to dissuade Cook and the rest of Apple's leadership from moving forward until the technology for a more lightweight, plus there was a practical form factor for the device.
He says Williams and Cook overruled them, believing it was time to move on with the first iteration of the device. Last year, The Information ran a similar story, but that one specifically mentioned that Jony Ive was a particularly strong voice in favor of keeping the device in a small, standalone form factor, a stark contrast to the device expected to ship. this year, which some reports claim will come with a battery pack attached by a cable.
In any case, the Financial Times article argues that Cook and Williams' order to proceed is an example of a shift in power at a company where the design team once had more say in the direction of the company. The Financial Times cites two people familiar with Apple's decision-making, as well as a former Apple engineer, though it's unclear if that source is one of those two people or an additional source.
The publication writes that Cook's desire to secure a legacy for his time as CEO before his current shares are fully purchased in 2027 is a key factor in driving mixed reality on objects from some designers.
That being said, there may be other factors at play. For example, Cook and Williams may want to release a more specialized headset this year to spark interest from creators and developers and to get a head start on both development resources before a more mass product becomes available in the future. Deferring the placement of those building blocks until the underlying technologies have reached the ideal state for a consumer breakthrough could mean ceding the future of mixed reality to companies like Meta that are already shipping products and building an ecosystem.
According to a variety of reports we've seen in recent months, Apple is preparing to launch some kind of mixed reality headset by the end of this year. If it is indeed intended to be an early attempt to garner developer interest, it may make sense to unveil the device and its associated software platform at the company's annual developer conference, likely to take place this June.