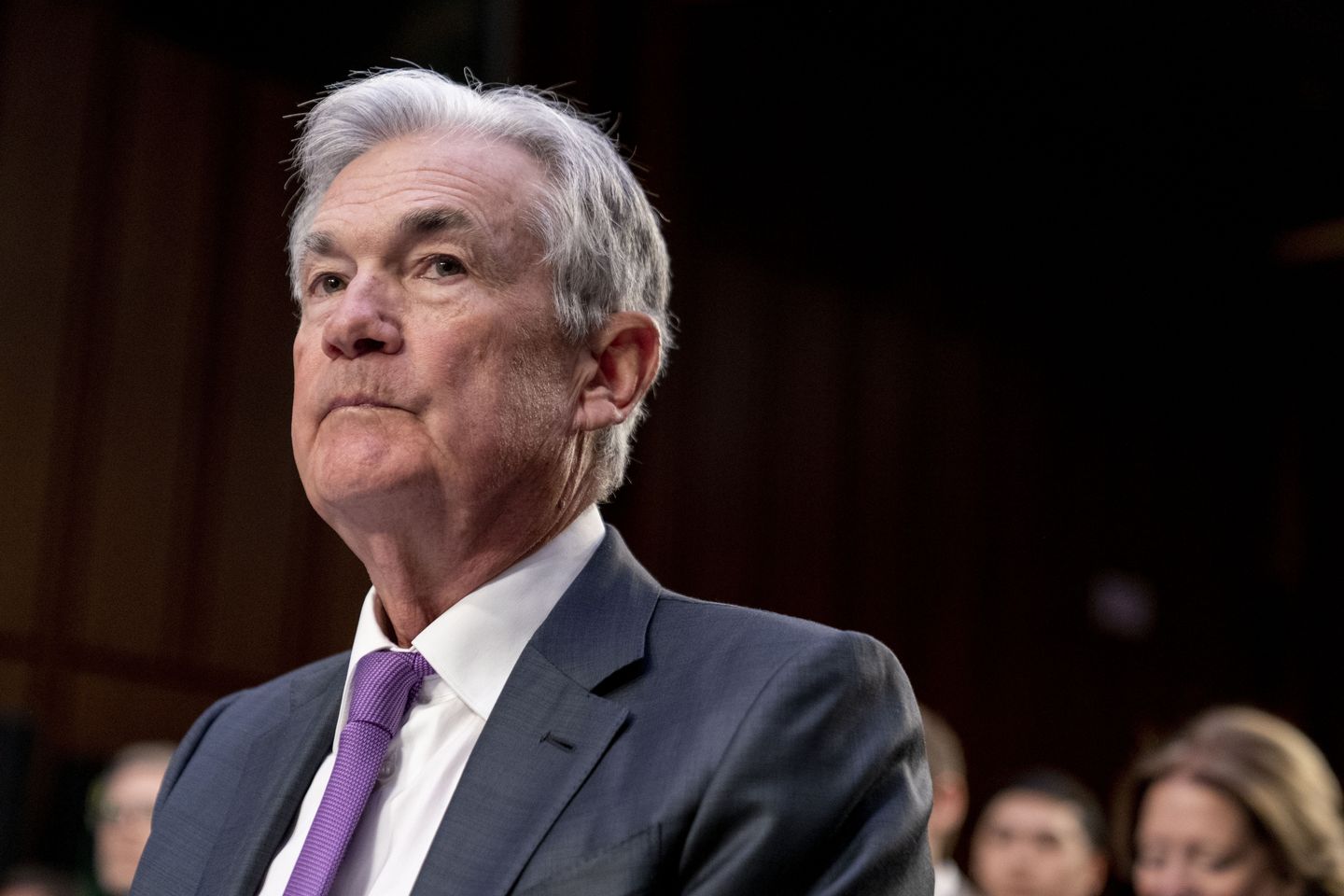 Federal Reserve Chairman Jerome Powell told lawmakers on Tuesday that the central bank is likely to keep raising interest rates more than expected to combat persistently high inflation.
Testifying before the Senate Banking, Housing and Urban Affairs Committee, Powell said the economy is showing signs of reversing recent gains, with inflation "exceeding expectations." The inflation rate in January was 6.4%, below its all-time high of 9.1% last June, but still well above the Fed's target of 2%.
"Although inflation has moderated in recent months, the process of getting inflation back down to 2% has a long way to go," Powell said. "The final level of interest rates is likely to be higher than previously anticipated."
Shares were trading lower on his comments, with the Dow Jones Industrial Average shedding around 0.8% in morning trading.
The Fed has already raised its benchmark interest rate at the fastest pace in four decades, to around 4.6%, the highest in 15 years. Stocks and inflation have raised lingering concerns of a recession.
Powell said unemployment remains near a record low of 3.4%, indicating that the labor market can withstand further interest rate hikes.
Several Fed officials said last week that they would favor raising the Fed's benchmark rate above the 5.1% level they had projected in December if growth and inflation remained high. When the Federal Reserve raises its benchmark rate, it typically makes mortgages, car loans, credit cards, and business loans more expensive. It's a trend that can curb spending and inflation, but it also risks pushing the economy into a recession.
Sen. Tim Scott of South Carolina, the top Republican on the panel, said excessive spending by Democrats in Washington has caused problems in the economy, particularly high inflation.
"Spending and printing trillions of dollars, caving in to the radical left in this country… led to the worst inflation in 40 years," Scott said. "It's unbelievable that the progressives in this country who caused 9.1% inflation would turn anywhere besides the mirror to see the utter devastation caused by their rampant spending."
Chairman Sherrod Brown, D-Ohio, blamed corporate greed for inflation and said politicians must find ways other than raising interest rates to reduce inflation.
"Not only higher interest rates won't solve it; if they are overdone, they will make it worse," Brown said.
• This article is based in part on reports from cable services.