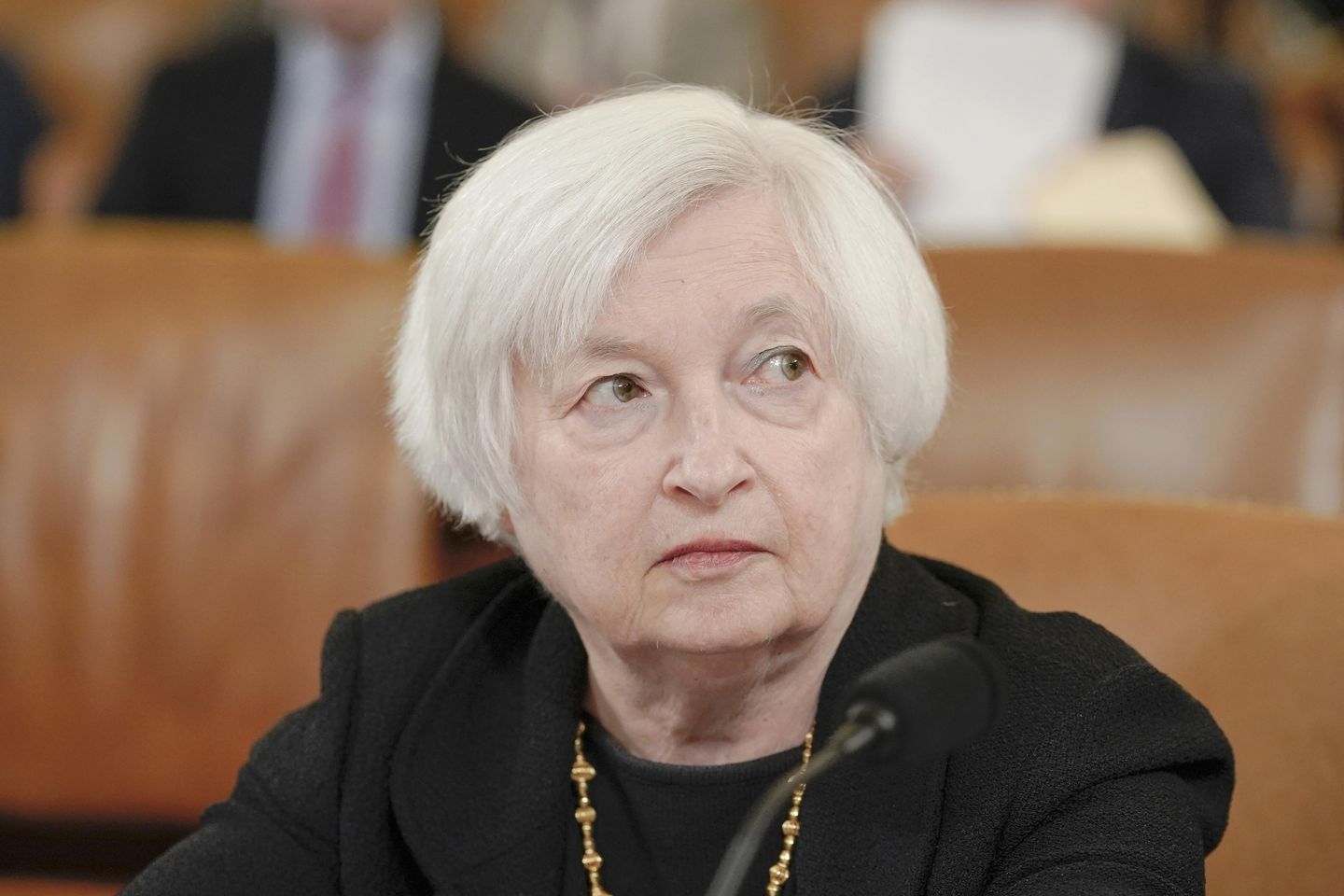 WASHINGTON (AP) — A week after the second largest banking collapse in US history, Treasury Secretary Janet Yellen will tell the Senate Finance Committee that the nation's banking system "remains strong" and that Americans "can feel secure" with their deposits. .
Yellen will be the first Biden administration official to confront lawmakers over the decision to protect uninsured money at two failing regional banks, a move some observers have criticized as a bank "bailout."
"The government took decisive and forceful steps to strengthen public confidence" in the US banking system, Yellen said in prepared testimony released before her appearance. "I can assure Committee members that our banking system remains strong and Americans can trust that their deposits will be there when they need them."
In less than a week, Santa Clara, California-based Silicon Valley Bank collapsed after depositors rushed to withdraw money amid anxiety over the bank's health. Then regulators met over the weekend and announced that New York-based Signature Bank had also failed. They made sure that all depositors, including those with uninsured funds in excess of $250,000, were protected by federal deposit insurance.
Since then, the Department of Justice and the Securities and Exchange Commission have launched investigations into the collapse of Silicon Valley Bank.
Thursday's hearing is meant to address President Joe Biden's budget proposal, but comes after the sudden collapse of the country's 16th-largest bank and the go-to financial institution for tech entrepreneurs. While Yellen will be prepared to speak on spending proposals, the hearing will inevitably focus on the government's decision-making process to intervene in the bank's failure.
Lawmakers will likely question whether the money pledged to recover depositors is a bailout, the degree to which taxpayers will be affected by the intervention and the possibility that new regulation will affect the banking system.
Yellen said last Sunday on CBS's "Face the Nation" that a bailout was not on the table, saying "we're not going to do that again," referring to the US government's response to the financial crisis in 2008, which led to massive government bailout policies for big US banks.
Yellen, a former Federal Reserve chair and former chair of the San Francisco Fed during the 2008 financial crisis, was a leading figure in last weekend's resolution, which was designed to prevent a broader systemic problem in the banking sector.
"This week's actions demonstrate our strong commitment to ensuring that depositors' savings remain safe," he said in his testimony on Thursday.
Copyright © 2023 The Washington Times, LLC.