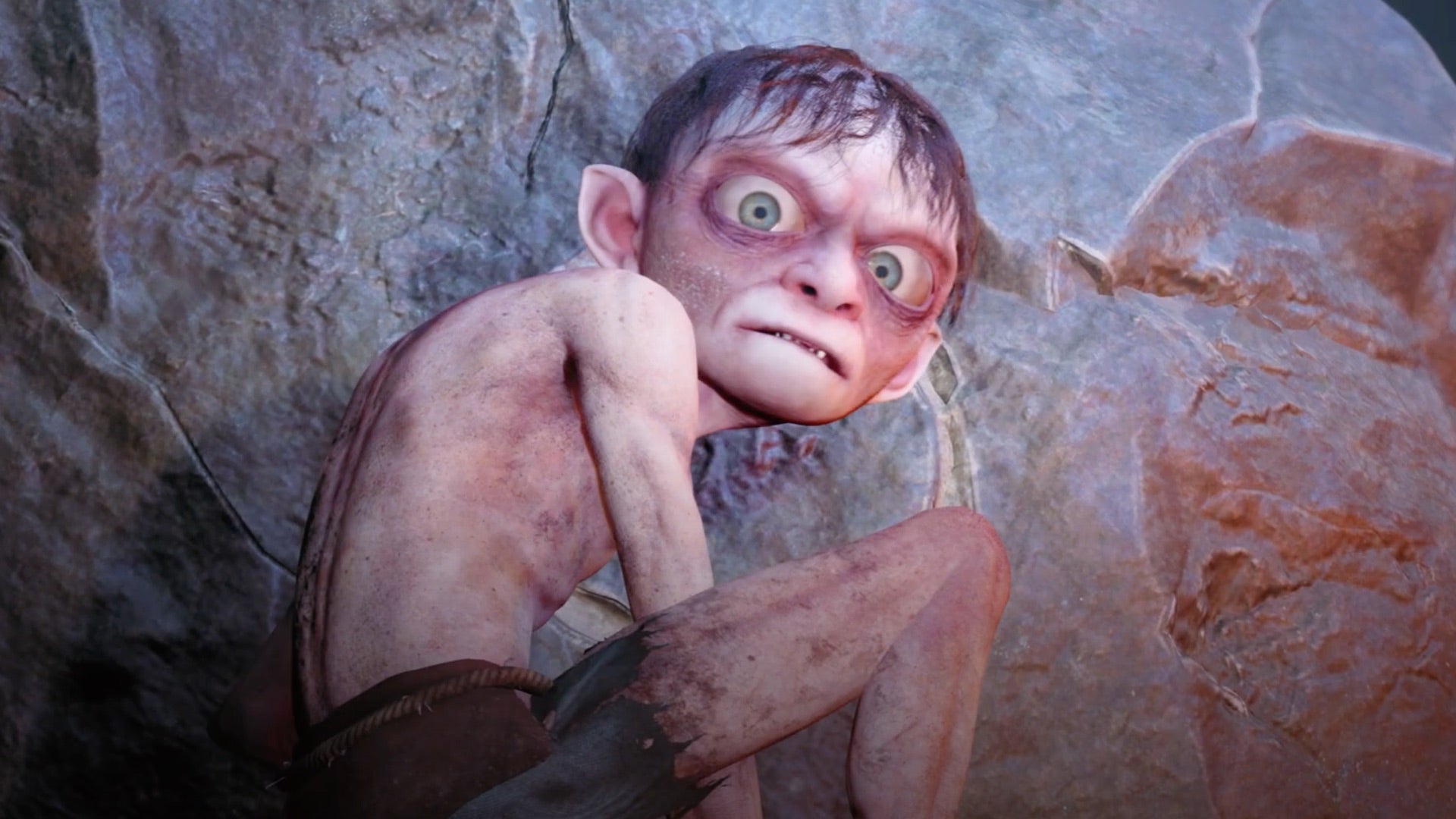 After several delays, the release of The Lord of the Rings: Gollum is finally in sight, and ahead of its arrival later this year, developer Daedelic Entertainment has shared a fresh look at its stealthy action in a new trailer for the game.
The Lord of the Rings: Gollum is, if you don't know it, forging a somewhat unusual path through Middle-earth, taking its wide-eyed protagonist on an adventure that promises moments of both "subtle tactical stealth" and "Fast pace". parkour action" in a mix of open levels and more linear missions.
It's a journey – one set before the events of The Lord of the Rings, timeline fans – that will take in some familiar locales, ranging from the mountains of Mordor to Mirkwood. And it's all packed with an intriguing branching narrative element that will affect game situations, dialogue, even animations and sound, depending on whether players cast Gollum or the Sméagol side of his personality.
We've had several glimpses of The Lord of the Rings: Gollum since its announcement in 2019, plus Eurogamer's Victoria Kennedy got to witness a bigger part of the game in May of last year, and Daedelic latest trailer offers a mix of old and new. Pleasingly though, (at least to my eyes) it looks considerably more polished this time around.
No one knows how it will all come together, but I'm hopeful that the unusual approach that Daedelic (a studio best known for its point-and-click adventures) is taking to Tolkien's universe, and one of its most intriguing characters, will pay off. it will be revealed when The Lord of the Rings: Gollum launches for PC, PS4, PS5, Xbox One, Xbox Series X/S, and Switch later this year.