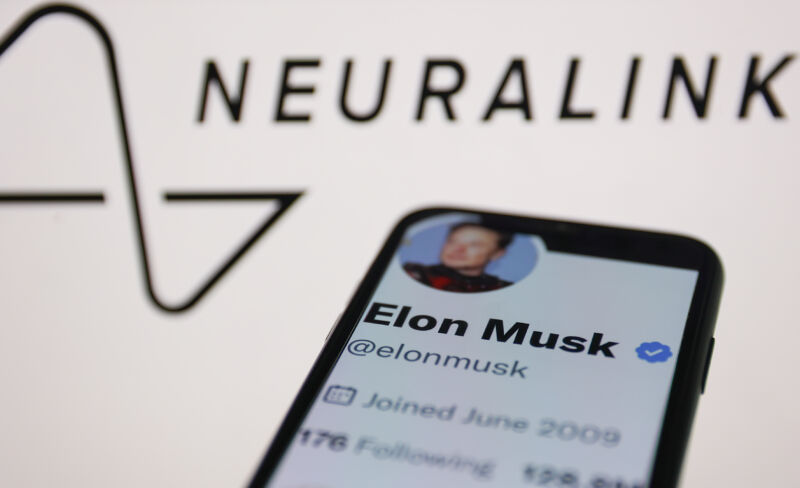 The Food and Drug Administration (FDA) denied a human trial application from Elon Musk's brain-computer interface company, Neuralink, in early 2022, citing dozens of concerns about the device. company that employees are still working to address, according to a Reuters report. The report is based on interviews with seven current and former Neuralink employees.
The revelation of the FDA rejection tracks the company's few public progress reports, which put Neuralink behind its rivals, as well as Musk's ambitious deadlines. Musk, who co-founded Neuralink in 2016, said in 2019 that the company aimed to begin human testing by the end of 2020 and had lofty goals of curing spinal cord injury and dementia. In a November 2022 presentation that showed little technological progress, Musk said the company was still about six months away from human testing.
According to a company document from last fall, Neuralink hoped to get FDA clearance for the trials by March 7, next week. But employees who spoke to Reuters said they're not sure they'll get it, with one calling it a "gamble."
The FDA's rejection last year reportedly listed dozens of "deficiencies" that Neuralink must address before its device can be passed into human brains. Some concerns were considered relatively minor by employees who read the FDA document and spoke to Reuters. But others were significant. The FDA was particularly concerned about the safety of the rechargeable lithium batteries that Neuralink proposed for its device. The regulator said the company needed to do animal tests to show the battery was highly unlikely to malfunction, potentially damaging brain tissue.
Another serious FDA concern reportedly was that the implant's tiny wires, which are thinner than individual human hairs, could migrate into the brain, potentially causing inflammation, ruptured blood vessels, and impaired brain function. The FDA was also concerned about the device overheating and questioned whether it could be safely removed from people's brains.
While Neuralink can address and overcome all of the FDA's concerns, the company will need to do more testing on animals, which current and former employees say Neuralink has handled irresponsibly in the past. Specifically, some have alleged that the company abused research animals, including euthanizing more animals than necessary and performing "stunt" surgeries to meet Musk's rushed deadlines. The Department of Agriculture has opened an investigation into Neuralink for possible animal welfare violations. Similarly, the Department of Transportation is investigating whether Neuralink violated federal transportation regulations when it allegedly shipped brain implants taken from research monkeys infected with a number of dangerous pathogens.
Neuralink did not immediately respond to requests for comment from Ars. Reuters also reported that Neuralink did not respond to requests for comment.