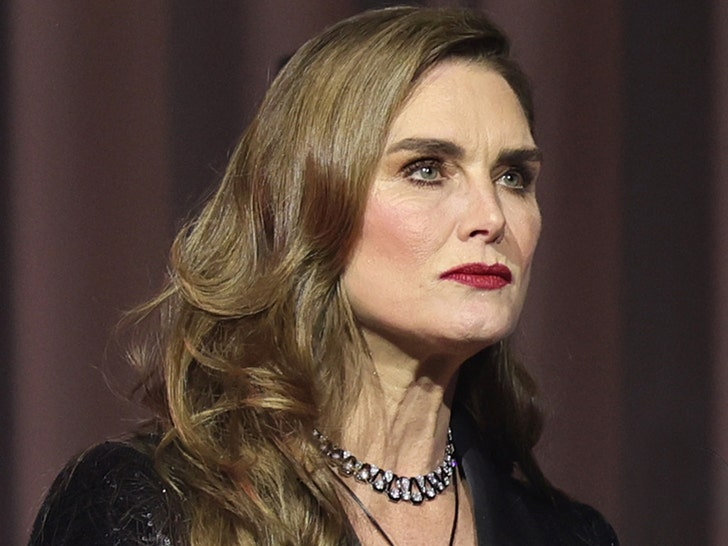 Brooke Shields says she was sexually assaulted when she was 20, something she says she blamed on herself at the time…and will be discussed more in her new doc.
The 1980s icon opened to people magazine ahead of her new Hulu project, 'Pretty Baby,' which is set to drop next month. Having made fun of the fact that she was assaulted in her youth, she describes it here for the first time…and she says it happened during her college years.
Shields says she had just graduated from Princeton and went out to dinner with an anonymous Hollywood executive who thought she was going to get her a new acting job… this after her career had hit a bit of a plateau. It's not clear where/when this happened, she doesn't tell her.
Shields says he invited her back to his hotel afterwards so he could make a call, and she went with him. Once there, she claims that he sexually assaulted her…but she doesn't go into much detail. All she says is that she didn't fight back and she felt guilty afterwards.
Shields says of his thoughts at the time… "He kept saying, 'I shouldn't have done that. Why did I go up with him? I shouldn't have had that drink at dinner."
He went on to describe his reaction this way… "It was really easy to disengage because by then it was kind of old," he recalls. "And because it was a fight-or-flight kind of choice. Fighting wasn't an option, so you just leave your body. 'You're not there. It didn't happen.'
Earlier this week we had Brooke on camera, and she also told us about the new doc… she got emotional about it and told us about how difficult her life had been.
The full story will hit the stream on April 3.